CAST
About the From The Dark Movie Cast
---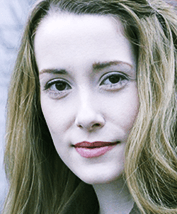 Wyn Reed
Valerie
Wyn "Tucker" Reed has been active in the Ashland, Oregon arts community for many years. She has been a singer/songwriter for an alternative rock band, designed costumes and sets for theatre productions, and acted on stage. Reed is also a talented writer who co-authored the young adult book trilogy Amber House.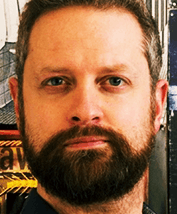 Dan Hanvey
Lucas
Dan Hanvey started acting in regional television and commercial projects in Canada at the age of 13. As a young adult, he spent two years traveling around the United States performing a live sketch comedy routine. 30 years since his first acting gig, Hanvey is still acting every morning on his radio show, The All-American Morning Show with Danny Canada.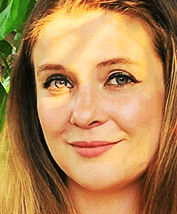 Skyler Bennett
Gwen
Skyler Bennett has been involved in community theatre since the age of seven. She's been in over thirty shows; some of her favorite past roles include "Whatsername" in American Idiot and "Sarah Brown" in Guys and Dolls. From the Dark is Bennett's first feature film role... but it won't be her last!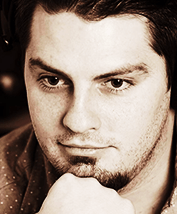 Christopher Doran
Cooper
Christopher Doran graduated from the Film, Television and Convergent Media Communications program at Southern Oregon University. He actually began his creative career as a singer/songwriter before becoming an independent filmmaker, editor, and photographer. From the Dark is Doran's debut film role.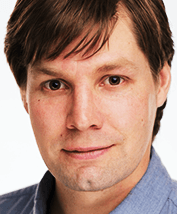 Dylan Lee O'Harra
Daemon
Dylan Lee O'Harra is an actor, musician, and writer whose first feature film appearance was in Extraordinary Measures. Since then, he has acted in a handful of independent films and shorts, including En Mi Alma, and worked as an associate producer for George Briard Productions. O'Harra is the founding member of The Avant Yard, a gnome themed performance troupe.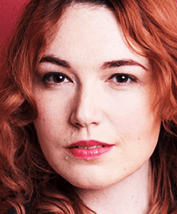 Mig Windows
Diane
Mig Windows is an actress, writer, director, and producer who got involved in the film industry at a young age. Along with three of her best friends, she launched the production company ROW211 FILMS. In between filming From the Dark scenes, Windows produced and played a starring role in the feature film Emma Was Here, played a small role in the film Phoenix Oregon, and began pre-production on her horror film The Diminished.
Supporting Cast
"Leon" - Matthew Spickard
"Supervisor" - Greg Franklin
"Seth" - Michael Meyer
"Michael" - Aidan Porter
"Sarah" - Madeleine Fichera
"Sarah's little Sister" - Izzy Fichera
"Sarah's Mom" - Annie Fichera
"Pat" - Brian "Beef" Williams
"Girl at Bar" - Lauren Taylor
"Abusive Biker" - Kenneth Bradley Vibert
"Party People" - Larkin Reed, Mark Lindsey, Thomas Lafever
"Bartender" - Gabriella Salas
"Tourists" - Coady Johnson, Jeremy Vandenberg, Justin Jean Talbot Adams, Simon Fierst, Summer Vogel, Trinity Spickard
"Donald Faust" - Jonas Stewart
"Young Val" - Harmony Spickard
"Barflies" - John Wing, Connor Bennett, Thomas LaFever, Christine Rose Lazina
"Search Party" - Angel Cavallo, Chris Snyder, Christy Spurling:Snyder, and Thomas LaFever
"Police" - Patrick Liam Dolan and Jared McLean
"Passed-out Guy" - Justin Jean Talbot Adams
"Cheatin' Maid" - Aryssa Carrier
"Lillian" - Sesha Carrier
"Non-human Analog" - Judy
---
About From The Dark
---
SUBSCRIBE
Sign up to receive news and updates.
---