filmmakers
About the From The Dark Movie Filmmakers
---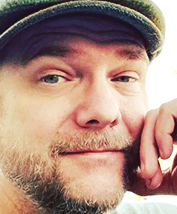 Patrick Dolan
Director
After relocating to Oregon in 2006, Patrick Dolan began volunteering as both an actor and director for the Barnstormers Theatre. It was there that he was first introduced to the Siskiyou Productions team. As part of the team, Dolan has directed two short films and the feature length film From the Dark.
Patrick Dolan Statement
I've been battling fear for most of my life. I've let it control me, make decisions for me, and speak for me on many occasions. It's not something I've always been proud of; yet, I regret none of it. These situations, over time, have taught me to master aspects of my fear that I never thought could be mastered. Fear scares most of us, but even the slightest amount of perseverance can teach us to see through our fear, face it, and ultimately use it to challenge ourselves to be our best.
"The oldest and strongest emotion of mankind is fear, and the oldest and strongest kind of fear is fear of the unknown." - H. P. Lovecraft
What I've attempted to do with From the Dark is to recognize fear as a character within the film—to see how it would influence the actors, affect the setting, and alter the circumstances within the scenes. Fear consumes in unsettling ways that can throw our perceptions off and completely change who we are and what we are capable of in any given situation. Mastering your fear can come with a price.
What are you willing to sacrifice?
Working on From the Dark has been an incredible experience. It's been a lifelong dream of mine to be involved in a movie production, let alone leading the production as a first time director with some of my best friends. I've been blessed with an amazing cast and crew who have brought their best to this project and conducted themselves with impeccable professionalism throughout the process.
Most of all, I experienced a lot of my own internal fears while making From the Dark. Self-doubt and insecurity took over; many times, I felt I wasn't able to accomplish this and had taken on too much. With some self-reflection, a little help from my friends, and by facing my fears, I was able to channel my fears into what we are about to release to the world. I hope you all enjoy From the Dark as much as we enjoyed making it.
Patrick Dolan
Director of From the Dark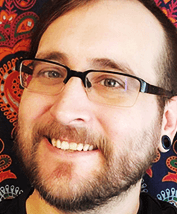 Kenneth Vibert
Production Manager, Lead Composer, and "Abusive Biker" Character
Kenneth Vibert has over 20 years of experience in both musical composition and the theatrical arts. He has been an associate producer, production manager, lead composer, auxiliary editor, continuity director, SFX director, and more. Vibert's many talents were put to good use both behind the scenes and in front of the camera in From the Dark.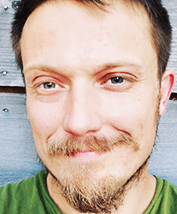 Matthew Spickard
Co-Creator, Executive Producer, and "Leon" Character
Matthew Spickard is a musician, artist, glassblower, and actor. He co-wrote From the Dark with his teenage daughter, Trinity. Spickard is active in community theatre in Grants Pass, Oregon.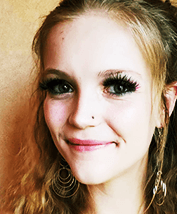 Trinity Spickard
Co-Creator
Trinity Spickard has always loved being on stage, whether it's as a competitive gymnast, dancer, or actress. Since 2016, she has participated in over 30 local productions both on stage and behind the scenes. Spickard is currently in her second year of college studying psychology.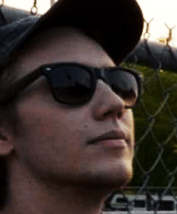 Justin Talbot
Co-Creator
Justin Talbot wrote his first film script when he was 16. Currently, he uses his YouTube channel, "Jay's Daze," to review movies of all genres. He served as the head writer on the From the Dark team.
---
About From The Dark
---
SUBSCRIBE
Sign up to receive news and updates.
---